Ecommerce in Vietnam is a booming industry that is estimated to be worth $24 billion in 2025. The competition is cut-throat and features heavily-invested companies such as Shopee, Sendo, Lazada and Tiki.
| | | | |
| --- | --- | --- | --- |
| Company | Funding Size | Source of Funding | Next Round |
| Tiki | $44 million | JD in 2018 | Announced plans to raise $100 million in Jun 2019 |
| Shopee | $51 million | Parent company (SEA) in 2018 | |
| Lazada | $2 billion | Alibaba in Mar 2018 | |
| Sendo | $51 million | SBI Holding in 2018 | Announced plans to raise $61 million in Nov 2019 |
Source: cafebiz
One of the biggest corporations in Vietnam, Vingroup, announced this month its intention to suspend all operations of adayroi, its e-commerce branch. For a good reason. In 2018, the four biggest e-commerce firms listed above lost a total of approximately $220 million.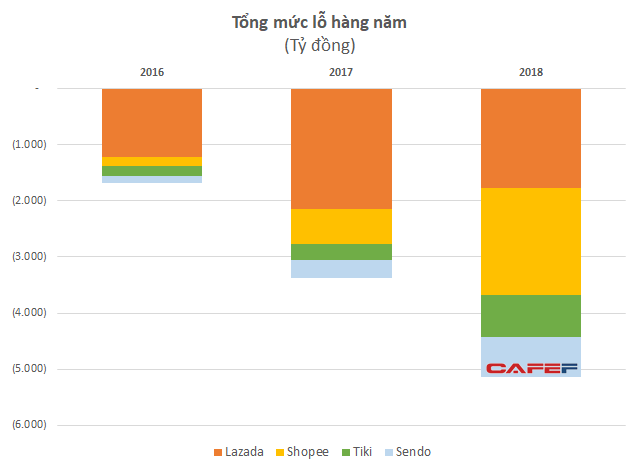 The financial losses are understandable given the customer acquisition cost, investments in warehouses or assortment centers and the delivery cost. If Amazon Now is a standout service with its 2-hour delivery, within-day delivery can be considered a subpar service in the E-commerce world in Vietnam. Most of the main players are committed to delivery within hours inside Hanoi and Ho Chi Minh. The following is what E-commerce players plus Grab, a major ride-sharing app and a pivotal delivery partner in Vietnam, commit with consumers. Note that these commitments come with restrictions.
It is no easy feat to make such a commitment given how terrible traffic is in Hanoi and Ho Chi Minh. Look below for just a taste of what the traffic is like in the two biggest cities in Vietnam
It will be interesting to see how these companies can be profitable, how they can branch out to other provinces outside Hanoi and Ho Chi Minh, how they can delivery returns to investors and whether they could come up with something similar to Prime and AWS that obviously contributed so much to the health and profitability of Amazon.