Apple vs Facebook
In October, Apple announced a new feature in iOS14 called App Tracking Transparency (ATT). Essentially, this feature requires advertisers to seek user consent if they are looking to collect user data that helps with ads personalization and delivery. Although Apple delayed the introduction of ATT once already, starting next year, if apps want to be in the App Store, they will have to implement this feature. As the announcement came out, of course, those who make a living from ads aren't happy. Facebook predicted that ATT would lead to a significant drop in its revenue while others threatened to sue Apple for anti-trust behavior.
This week, Facebook ran a PR campaign targeting Apple, saying that ATT would harm small businesses whose survival depends on running ads. Here are the ads:
Essentially, both are standing up for their customers. Apple is acting true to their corporate values and out of the interests of their end users. I don't think any end users will be displeased with ATT. On the other hand, Facebook, whose main source of revenue is small businesses, is allegedly standing up for them. After Facebook ads were aired, Tim Cook, the CEO of Apple, tweeted this response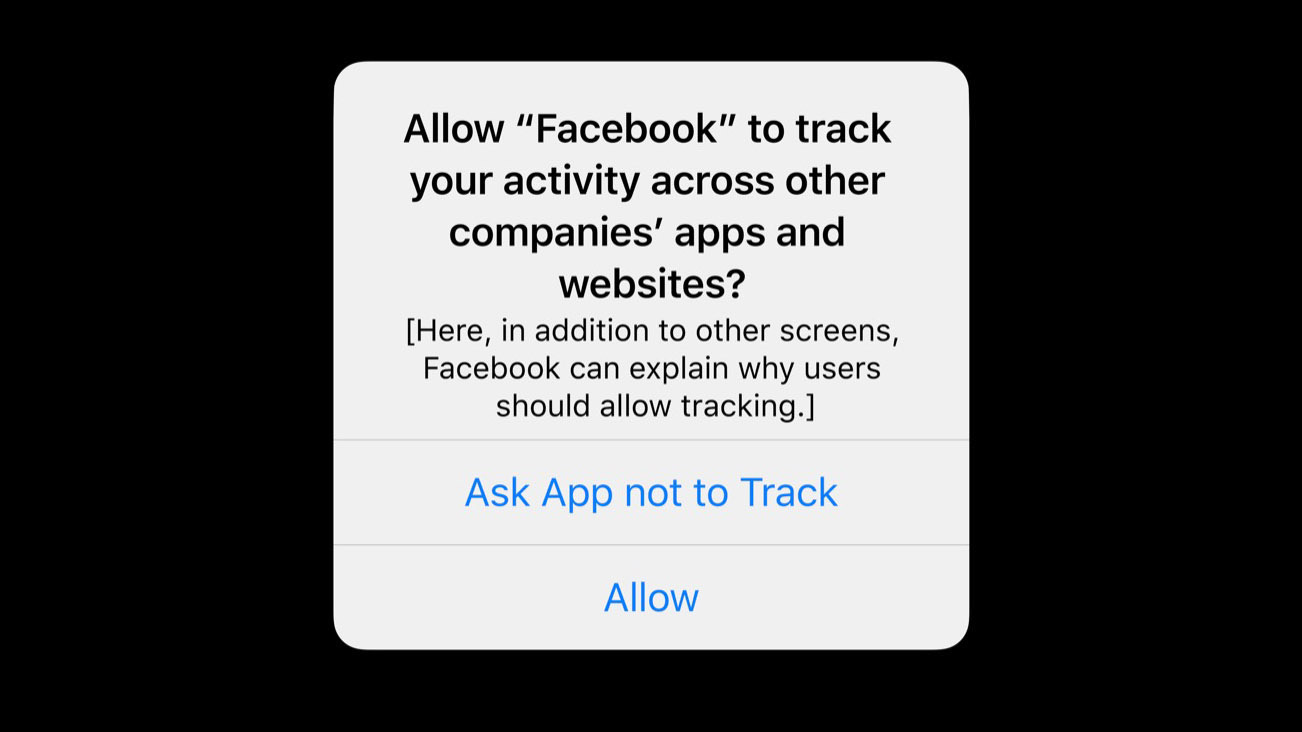 As you can see from Tim's tweet, all ATT does is to force advertisers to seek users' authorization to collect user data. It DOES NOT take away their ability to track. Plus, Facebook can customize the prompt message and convince users why it is in the user best interest to let Facebook collect their data. It is true that a prompt like that is pretty much similar to a NO, but at the end of the day, doesn't it make sense to let users have a say in how their data is collected? Furthermore, Apple's operating systems are its intellectual property. If Facebook wants to reach users on Apple's devices and OSes, then Facebook has to comply with the rules that Apple sets. If the shoe were on the other foot, as in if a vendor was complaining about the rules Facebook sets on its platform, what would Zuck and his co. say then?
I saw some folks say that a move like ATT is Apple's abusing its power and harming small businesses
With regard to the harm to small businesses, my perspective is that when the interests of the end users and advertisers/publishers collide, Apple rightfully takes the side of the former. Because the end users, not advertisers/publishers pay Apple for their products and services. I am sure that nobody can fault a company for catering to its own paying customers. To succeed in a world that is increasingly more conscious of privacy, the burden to succeed is on publishers and advertisers, not on Apple helping them. While I can see the difficulties that await those who are affected by ATT, as an end user, I appreciate what Apple is doing here. I mean, just look at this long list of data that Facebook collects from users and tell me if you think advertisers should get our data without our explicit consent
As to whether Apple is abusing its power, the answer is a bit more tricky. Apple is not dictating how the Internet works. Yes, it has one of the two largest mobile operating systems in the world and millions of devices, but there is also Android. What Apple does is just on its platform and how is that different from Target requiring all merchants to abide by its rules on its premises? Or any company exerting power on its platform?
However, Apple does have its own advertising business and it also uses some of the data generated by users to deliver ads. In its Advertising & Privacy section, Apple says that it doesn't send user-specific data to advertisers. It tracks information such as device information (language preference, device, OS version, mobile carrier), device location (if enabled for the App Store, who doesn't?) and segments which represent groups of people with similar characteristics. While it seems Apple doesn't track users individually per se, the default option on iOS14.3, which I am on now, is that you give the company consent to collect some of your data, as mentioned above, and deliver personalized ads to you. While it's much less grotesque than what FB does, I can see why some people accuse Apple of hypocrisy.
81% of iPhones launched in the last 4 years are on iOS14
According to 9to5Mac, here is what Apple told developers on the adoption of iOS14 and iOS13
It's worth noting that iOS13 and iOS14 are only compatible with iPhone 6S and models that come after it. iOS 13 was launched on 9/19/2019, almost at the same time as iPhone 11. Based on these pieces of information, what we can be sure is that 10% of iPhone installed base worldwide are iPhone 6/6S or older. If there are around 1 billion iPhones in circulation, it means that Apple can look at 100 million phones that are primed for an update, whether it's a brand new iPhone12 or a refurbished older model.
If we take the period between September 2016 and now as the four-year span that Apple referred to, what we can be sure, based on the compatibility and the launch of iOS, is that at least 2% of the phones introduced in the last 4 years were made up of iPhone 7, 7+, 8, 8+, X, XS and XR.
Even though people hold on to their phones longer, the adoption of iOS14 indicates an increasing engagement with Apple's latest iOS; which is a good sign if you want to increase Services revenue and keep customers loyal. Almost a year ago on 01/27/2020, Apple revealed the similar figures for iOS13 and they were lower than what was just announced this week
Disclaimer: I hold Facebook and Apple stocks in my personal portfolio.