E-scooters have been taking over for the past couple of years. Brands such as Lime or Bird have received millions of dollars in funding and expanded to countries all over the world. Names like Lyft also ventured into this area. In big cities and even smaller ones such as Omaha, folks, mostly younger ones, can be seen riding scooters pleasurably.
Personally, I; however, prefer riding the rentable bikes from Heartland B-cycle. They are bikes available for rent for $10/month or $80/year at stations throughout an area of Omaha. Riders can use the bikes for one hour before having to return them to a station to avoid additional charges. There are a few reasons that can explain my preference for the rentable bikes.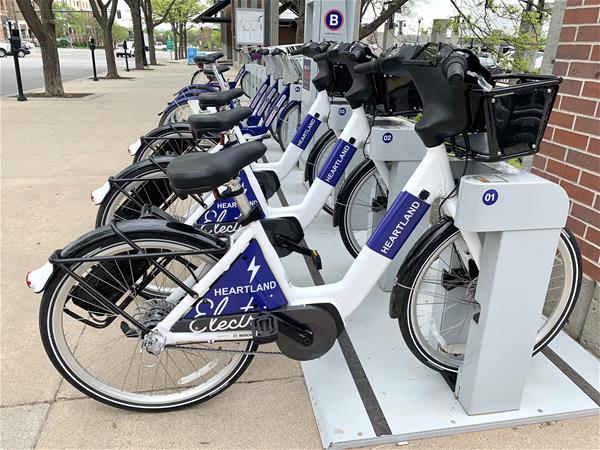 Cost
My last ride with Lime was 0.7 mile long and it cost me $2.45. With $10/month, I can have unlimited rides with B-Cycle
Health issues
There is virtually no health benefit that can be gained from e-scooter. You hop on the scooter, turn it on and go. With B-Cycle, at least it's going to be a nice cardio workout.
Maintenance
Already in Omaha have I seen many e-scooters left carelessly everywhere downtown. Folks have no regard in where they should leave the devices after use. On the other hand, you have to return B-cycle to its stations, unless you want to pay a significant fee afterwards.
According to Quartz, an e-scooter's lifespan is 28 days. The Information reported that two of Lime's models can last a bit longer, up to 17 weeks. In addition to expensive marketing and promotions, e-scooter companies burn a lot of cash in maintenance their fleet. Each Bird scooter costs $550. Imagine having to replace hundreds of them every 3 months. Bird has raised $415 million to date with the latest round announced just 5 months ago, but it is said to have around $100 million left in the bank and to have reduced its fleet.
The unit economics for e-scooters doesn't look very appealing and there is no clear path to profitability. I do think more good would be done from having all that money invested in public transportation or alternative such as B-Cycle.
Some may argue that e-scooters are more flexible and can get riders to more places. Nonetheless, within 2-3 miles, a well-planned network of B-Cycle can get us into walking distance to anywhere. For a reasonably long distance, it would be much more expensive to ride e-scooters. And for a long distance, it'd be best to use other alternatives such as buses, cars or services like Uber of Lyft.
For your imagination, take a look at what Germany has for bikers